Time and Space – Emeraldshire, Ooty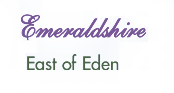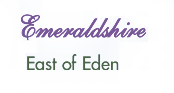 While time is of the essence, space makes it tangible. When the two mesh harmoniously they provide that elusive third dimension, which is what we at Time and Space Group, the Bangalore-based designers of idyllic living, strive for.
Our latest offering, Emeraldshire, situated on the banks of the picturesque Emerald Lake in the Nilgiris, is an architectural masterpiece. The Eden-like ambiance of this project, of course, comes with all the safety and security of a gated community. Set up on 54 acres of pristine property, Emeraldshire Villa Enclave overlooks the majestic and serene Emerald Lake. Residing there is like reposing in the lap of nature, an experience conducive to genuine relaxation and rejuvenation of both body and soul. The ultra-modern amenities are so designed as to mesh unobtrusively with the natural environment, always there for the asking but never conspicuous.
PROJECT DETAILS
Project Name : Emeraldshire
Type of Development : Villas / Villa Plots
Location : 7350 feet Above Sea level, Ithalar, Ooty.
Land Area / No. of Units : 54 Acres (Phase I +II+III) / 185 Villas Facing Emerald Lake
Structure : 1500 Sq. Ft. Ground level
Plot size : 9000 Sq. Ft
If Ooty is the crown jewel of the Nilgiris then getting there is no less an experience. The Nilgiri Mountain Railway -- that runs on a rack and pinion track and connects Mettupalayam to Ooty in little over an hour — is a UNESCO world heritage property. The Blue Mountain Train's exhilarating journey past hair-raising curves, rocky mountain tunnels, gurgling streams and sprawling tea gardens as it takes you to Ooty provides the perfect prelude to what is in store. Once you disembark, Elysium awaits — a villa in Emeraldshire. It can't get any better.
  Location Advantage :
5 minutes Drive from Good Shepherd International School,
7 minutes from Lawrence School,
10 minutes from Ooty Railway Station
Gymnasium
Spa & Salon
Squash Court
Table Tennis
Indoor Badminton Court
Library / Reading Room
Party Hall
Children's Play Area
Golf Putting Green
Mini Warm Water Swimming Pool
Fire Place Fishing Place
Tea Garden
Rose Garden
Roads & Walkways with combination of Asphault/Pavers/Cobblestones
Covered Storm Water Drainage System
Sewage Treatment Plant (STP)
Rain Water Harvest/ Recharge
24 Hour Water Supply
Landscaped Hedges around each plot
Street Lighting and exquisite Landscape Lighting
Landscaped common areas, including Water Features, Gazebos, Viewing Decks, Walking Trails etc
Development with round the clock security
State of the Art Clubhouse